Picture Framing
Do you have pictures to frame?
You will receive a friendly welcome at Renaissance 2, advice and estimates are free and you can have as much, or as little, help and guidance as you need.
We offer a top-quality framing service for your original paintings, prints, posters, photographs, cross-stitches, medals, Framing sports shirts - you name it, we have framed it! All framing work is carried out in-house by our skilled framers, we don't take your order then send it away to a factory somewhere, we carry out your instructions in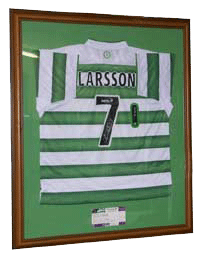 our own workshop, on-site. So the work is done by the people you meet.
You can choose from single mounts, double mounts, slip mounts or no mounts. We offer a huge range of mouldings (frames) and can offer every type of frame from a simple poster clip-frame to traditional swept frames to modern box-mounts.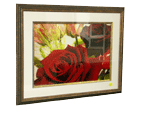 We can stretch and frame canvas pictures.
Please bring your framing items into our shop, or if you would like to discuss your requirements or ask for an estimate please do not hesitate to telephone or email before your visit.To e-mail us click here.
Visit us at:
36 Town End, Golcar, Huddersfield HD7 4QD (see map below)

Shop Opening Hours:
See Contact Us page on left.
To bring in or collect framing jobs at other times please telephone to make arrangements.
Telephone: 01484 659596

To find us click on the logo above. Adjust the Map Scale using the + to - slider on the left of the map